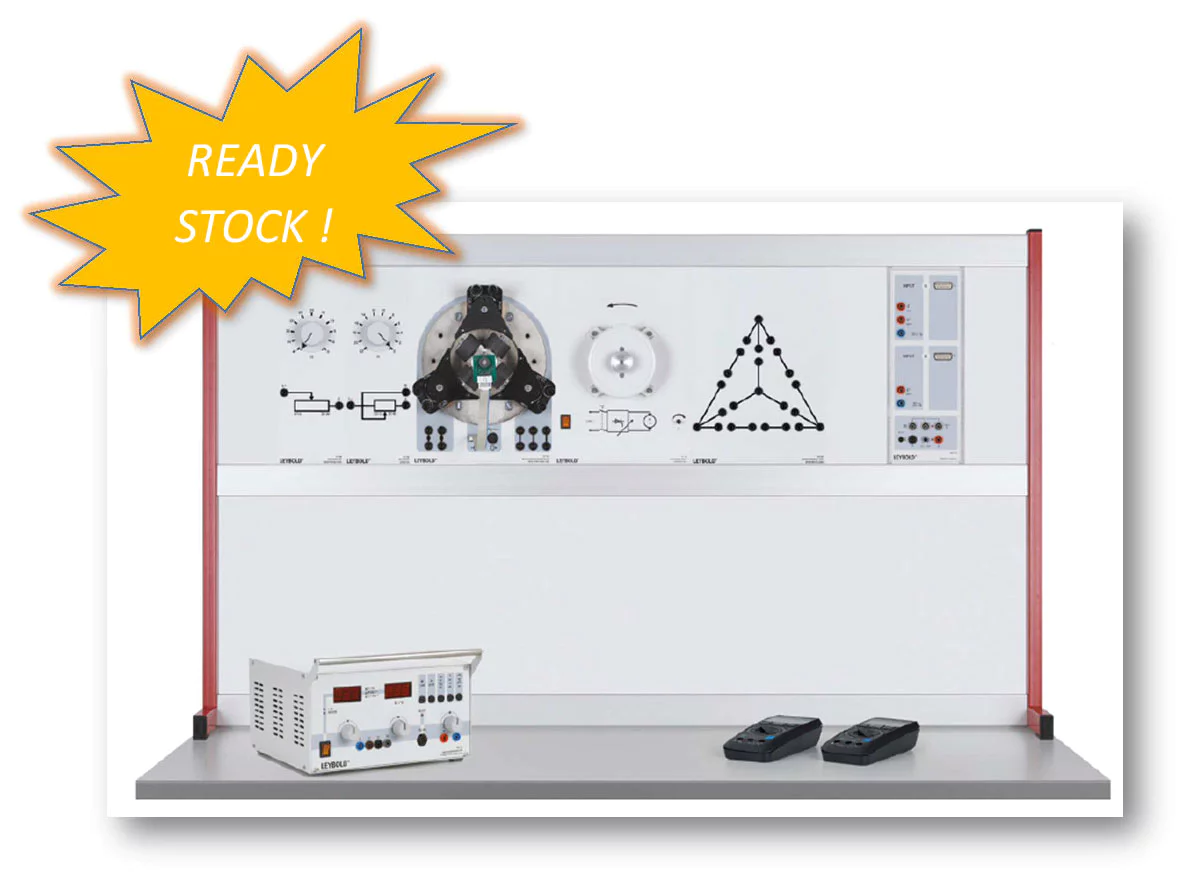 The experiments use components from the electrical machine teaching models system and utilise safety extra-low voltage. Machine is mounted on a base unit which is set up vertically in a training panel frame.
Objectives
Recognising basic physical principles
Recording machine characteristics
Introduction to drive technology
Use of simple tools (spanners, oil cans etc.)
The knowledge gained from these experiments can be directly applied to the area of industrial machines. The electrical machine teaching models for safety extra-low voltage are therefore the ideal preparation for experimenting with commercial industrial machines.
Interested?…please call our hunting line 03 91310900 for further clarification or e-mail us for details. Hurry, while stocks last. We have a few sets ready stocks to be cleared!