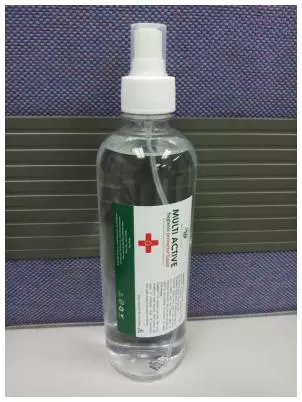 MULTI ACTIVE HYGIENCE PROTECTOR LIQUID 500ML
KEBAIKAN / KELEBIHAN :
WITH 70% (V/V) ETHANOL FOR THE MOST EFFECTIVE HYGIENIC PROTECTION TO YOUR SKIN. VITAMIN E MOISTURIZES SKIN, CAUSE NO DRYNESS.
PRICE RETAIL : RM 35 – WHILE STOCK LAST
---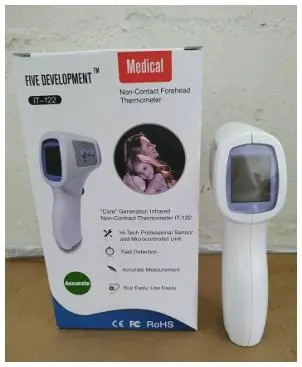 THERMOMETER INFRARED DIGITAL – IT122
Using high-precision infrared sensor, the measurement is fast and accurate, and the performance is stable and reliable.
It has strong adaptability to ambient temperature and can still be used normally in complex environments.
Large size LCD screen, high brightness with backlight, clear and soft display, easy to read data.
One-touch button: One-touch measurement button.
Accurate probe: accurate temperature measurement probe, high measurement accuracy, small error.
PRICE RETAIL : RM 380/unit – WHILE STOCK LAST
---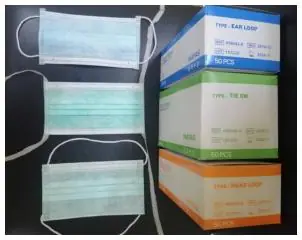 FACE MASK INAFAS
Features: A mouth and nose protection from potential contaminants in the immediate environment.
Adjustable nose piece for better fixing
3 ply
Types available: Ear Loop, Tie On 
PRICE RETAIL : RM 75 – WHILE STOCK LAST
---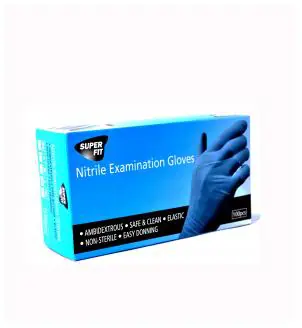 NITRILE EXAMINATION GLOVES
| CODE | TYPES |
| --- | --- |
| SF-G0010 | Gloves Nitrile Size S, 100's |
| SF-G0011 | Gloves Nitrile M, 100's |
| SF-G0012 | Gloves Nitrile Size L, XL 100's |
FEATURES:
Ambidextrous
Safe & clean
Elastic
Non-sterile
Easy donning
Sizes available: XS, S, M, L, XL
100pcs/box
PRICE RETAIL : RM 33 – WHILE STOCK LAST
---
LATEX GLOVE DISPOSABLE
Suitable to use in laboratories, pharmacy, hospital and others. Safe, clean, ambidextrous, elastic and non-sterile.
SPECIFICATIONS:
Supplied in box of 100pcs.
Available sizes : XS, S, M, L and XL
Both powdered and powdered free available.
PRICE RETAIL : RM 30 – WHILE STOCK LAST