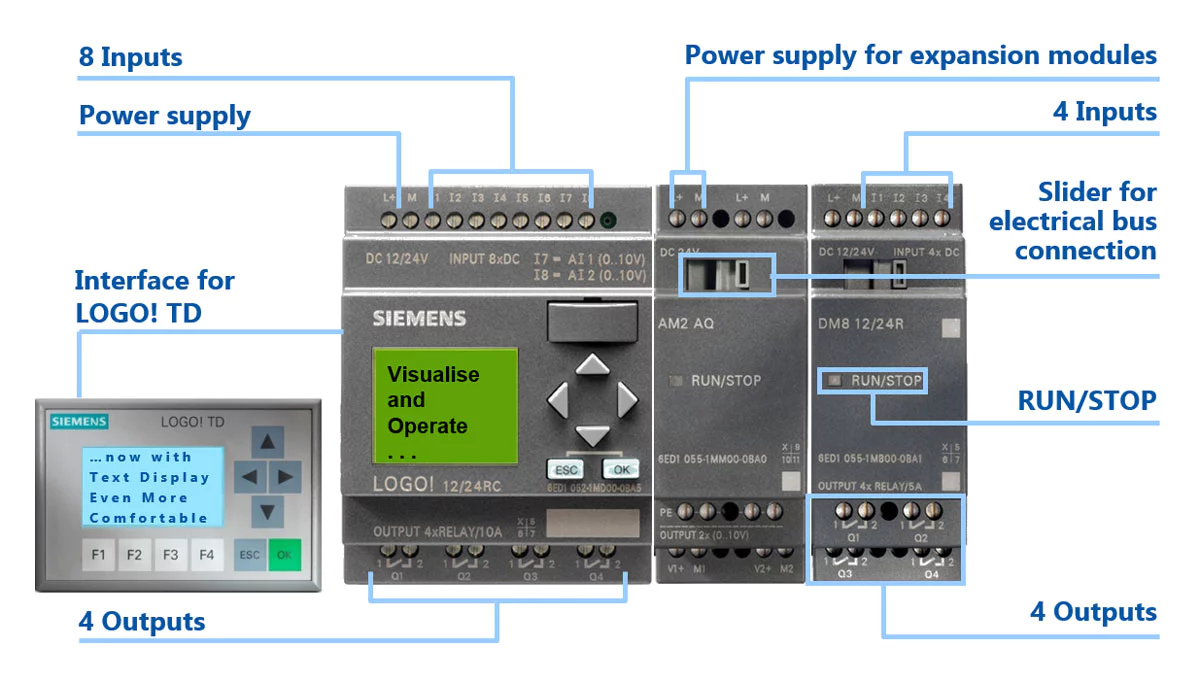 LOGO! Hardware Features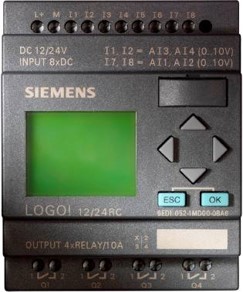 Maximum Expansion:
24 digital inputs
8 analog inputs
16 digital outputs
2 analog outputs
4 LOGO! TD function keys
LOGO! is Logical connection of functions – without physical wiring.
LOGO! is different to a PLC …
With its integrated navigation cursor buttons and display
Since it is possible to program simple applications directly on the device
With the ability to view and change variables and parameters via the message texts etc.
LOGO! is an intelligent relay with 10A outputs